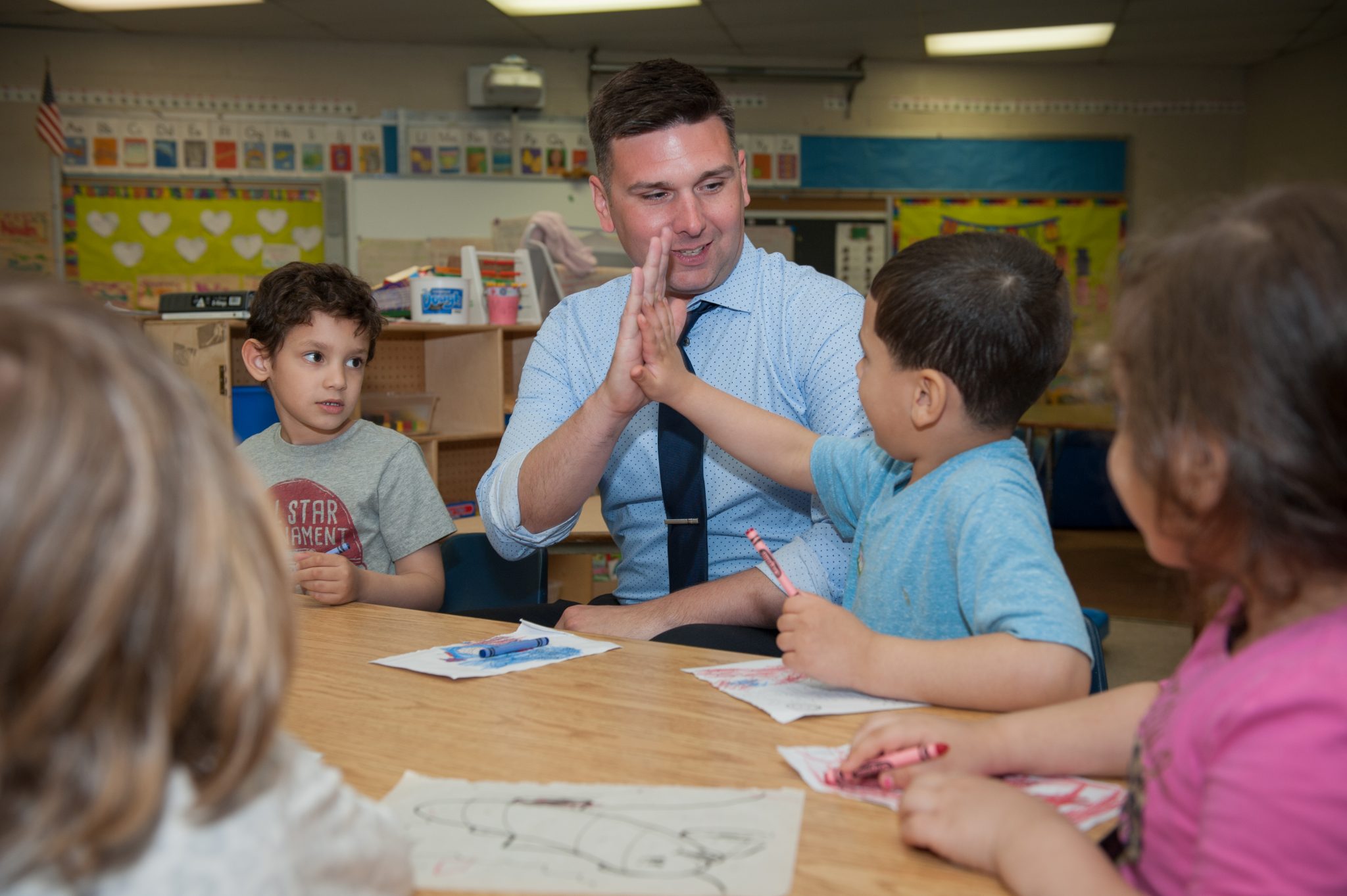 Principal's Message
Dear Hackett Family:
If your child is 5 years old on or before September 1st you are able to register them at Hackett now for the 2018-2019 school year. Registering before the school year starts offers you the opportunity to visit the school, meet myself and the teachers and plan for a successful transition. You can come in to register in the main office from now until June 12th.  Our office staff will be returning after summer break on August 6th.
At Hackett, we are committed to providing our culturally diverse population a positive, safe, respectful, and supportive environment where all children will gain the knowledge to become life-long learners and model citizens. We are well equipped to provide our students with experiences to help us achieve our mission. In addition to our full time art, music, physical education and technology programs we will be opening a brand new Makerspace. This will be a collaborative workspace which will provide our students with critical 21st century skills in the fields of science, technology, engineering and math(STEM).
In an effort to help increase student brain power essential to learning, we are excited to announce that we will be unveiling a full service kitchen in September.  This will allow our students to choose healthy, fresh breakfast and lunch options which will be prepared on site daily. Finally, as you may have heard, Hackett School will be the site of the 2018 Eagles' Playground Build.  Through this exciting opportunity our school will receive a brand new playground and mural stretching the entire building. We are looking forward to sharing these amazing additions with you next year!
If you have any additional questions, please do not hesitate to reach out to our secretary, Mrs. Lux, as we are here to support you through this process.
Sincerely,
Todd Kimmel
Principal
Did You Know?

School begins before Labor Day this year. Mark your calendars for the first day of school on Monday, August 27th, 2018.
Also new this year, ALL GRADES, including PreK and Kindergarten, start at the same time. All students, in all grades, will report to school on Monday August 27th.
Philly FUNDamentals
Want an easy way to make an immediate, lasting impact right here, in our school? By donating HERE (Philly FUNDamentals), your contribution can go directly to our (Fundraising) project!"
Kindergarten Registration
The School District of Philadelphia's Kindergarten Registration process for the 2018-2019 school year is now open from January 16, 2018 through May 31, 2018!  For more information, please visit: https://www.philasd.org/kregistration.
Still Enrolling for PreK
For more information click here.
Download an application at https://www.philasd.org/prek